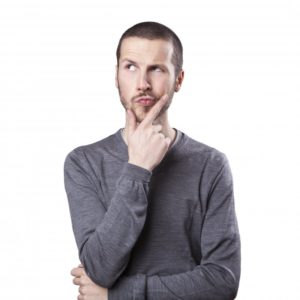 Finding the right dentist in Gahanna to meet your needs can be a daunting task if you don't have any guidelines to direct your search efforts. How do you know who you can trust? What characteristics should you be looking for in a prospective specialist? As you read on, these questions are answered, so you can get the care you need and enjoy the absolute best oral health.
First Determine What Your Needs are
The first step to finding the right dentist is to take an assessment of what you need. You don't have to do this at the level of a professional; this is just an observation of any problems you've noticed or desires you may have. By moving from this space, you can better assess what dentist is a better fit for you. Additionally, the specialist should possess some basic intangibles.
Flexible Hours and Scheduling
You have a busy life, and sometimes, finding the time to visit your dentist can be tough, so it helps to work with a professional with flexible office hours. Be sure to look into this before committing.
Clean Office
If the dentist's office is clean, it's a good indicator of the quality of care you'll receive. It also reassures you that you won't be susceptible to an infection due to unsterilized equipment.
Short Wait Time
An efficiently run practice will not subject patients to extended wait times. While unforeseeable challenges can arise that may require immediate attention and extend the time at the dentist slightly, it should not be a regular occurrence. Your experience with your chosen professional should be stress-free.
No Pressure-Selling
The dentist you choose to work with should be ethical in all aspects of his or her care. Thus, there should never be any upselling merely for the sake of tallying extra fees. The right dentist will move from a space of necessity, first, and not financial motivation.
Has Patience
If you have children, you'll especially need to work with a dentist who has patience and experience with that population. This professional will understand the nature of kids and how they can be a little antsy at times.
Willingness to Answer Questions
One of the biggest values associated with visiting a dentist is the educational component. You should feel free to ask any questions you may have so that you can experience the best oral health possible.
By keeping the above criteria in mind, you'll be better equipped to find the right type of dentist. Furthermore, you'll feel confident in knowing that you've made the best decision.
The professionals at Anderson Family Dental have all the intangibles you're looking for. To learn more about them, reach out to schedule a consultation today.
About the Author
Dr. Joy Todd earned her dental degree from the University of Kentucky and has gone on to provide over 15 years of expert care. Still, she remains just as eager about helping patients experience the best in oral health as she was when she first started practicing. Dr. Todd treats patients at Anderson Family Dental and can be reached for more information through her website.