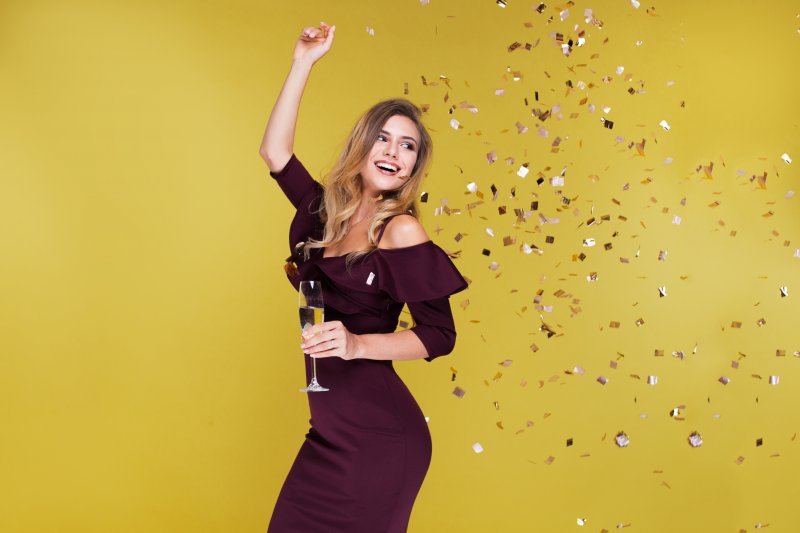 With another year passed comes another opportunity to start the new year fresh. By beginning a new year resolution to improve your habits, you can begin your journey to a better you! Of course, the idea of a brand-new and complicated diet or workout routine may not be ideal for everyone. If you need a few quick ideas to improve an important aspect of your health, such as your oral health, a dentist in Gahanna has got plenty of ideas for you to consider!
Start Flossing
Brushing your teeth twice a day is ideal for removing a majority of dental plaque, but that doesn't mean it's enough to remove all of it. Even after thoroughly brushing for a solid two minutes twice a day, 40 percent of the plaque you've developed throughout the day will remain on your teeth.
By flossing once a day, you complete your oral care routine. When flossing, make sure to choose a variety that easily slides between your teeth. Avoid snapping the floss to prevent accidental wear of your tooth enamel.
Cut Back on Sugar
The amount of time you expose your teeth to sugar directly influences your risk for tooth decay. This is because oral bacteria metabolizes sugar into plaque acids, which latch onto tooth enamel and break it down. This is because plaque is acidic and needs to be removed daily to prevent dental disease. The best way to cut back on sugar is to keep sugar-filled products out of your house. If you experience a craving, chew some sugar-free gum instead to keep saliva production high. This will also work to remineralize tooth enamel.
Remove Tobacco from Your Life
Smoking is one of the most significant contributing factors to gum disease. If you plan to quit, pick a date where you'll remove all tobacco products from your home. To curb cravings, have a dedicated activity replace the time you'd normally set aside for smoking. Consider downloading an application on your phone designed to measure the real-time benefits of quitting. Speak with your general physician on recommended treatments if you struggle to manage your addiction on your own.
Eat a More Balanced Diet
Diet plays a major role in your oral health. By eating a diet consisting of fruits, vegetables, low-fat dairy products and proteins, you can improve many aspects of your oral health as well as your overall health. You'll also have fewer cravings for sugar as you gain more natural forms of the ingredient through unrefined alternatives.
Commit to Regular Dental Appointments
Last but not least, committing to routine dental visits just twice a year will help you confirm many aspects about your oral health as well as help you improve your at-home oral care routine. Furthermore, routine cleanings work to remove tartar, the calcified form of plaque that only a dentist can break down.
These are just a few ways you can do your oral health a big favor in the new year. Schedule an appointment with a dentist to learn even more about the positive effects oral care can bring to your life!
About the Author
Dr. Joy Todd earned her DMD degree from the University of Kentucky. Since earning her degree, she's been serving the Gahanna community and helping patients achieve optimal oral health through improved oral care habits and routine checkups and cleanings. To learn more about her practice, you can contact her through her website.