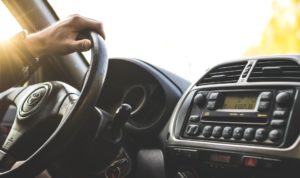 Have you been tossing and turning at night? It might be hard to get out of bed in the morning, but you have places to go. After grabbing a quick cup of coffee, you might hop behind the wheel to start your day without a second thought. Although countless Americans have the exact same morning routine, you might want to reconsider driving if you're not feeling well-rested. Research shows drowsy driving can be just as dangerous as driving drunk. If you're struggling to get quality sleep, it might not be from a bad mattress. Instead, you might need treatment for sleep apnea in Gahanna.
Risks of Driving Drowsy
According to a study from AAA, drowsy driving is responsible for over 20% of fatal crashes. Adults who receive less than 7 hours of sleep per night are at an increased risk of auto accidents. In fact, missing even 1 or 2 hours can double the likeliness of an accident. Losing 3 to 4 hours of sleep per night has shown to raise the potential of a crash by 400%.
Research found the accident rate of drivers who only slept for 4-5 hours to have the same risk as those driving with a blood-alcohol level equal to or slightly above the legal limit in the U.S. The probability increases after sleeping less than 4 hours.
How is Sleep Apnea Connected?
Sleep apnea and drowsy driving can go hand in hand. The condition causes several pauses in breathing frequently throughout the night from an obstruction in the upper airway. The interruptions affect your sleep quality. Over time, sleep deprivation can occur, which lower your cognitive abilities.
According to a study published in the journal Sleep, people who have obstructive sleep apnea are 2.5 times more likely to be the driver involved in an auto accident. Thankfully, the right treatment can reduce your risk by up to 70%.
Get the Rest You Need Tonight
If you have sleep apnea, you can reduce your risk of auto accidents and sleep soundly with the help of your dentist. Traditionally, a CPAP machine is used to treat the condition. While it is effective, it can be bothersome, which is why many patients are turning to an oral appliance. The custom-fit device protrudes your lower jaw forward to keep your airway open to stop pauses in breathing. Oral appliance therapy has shown to be effective in improving symptoms of mild-to-moderate forms of the disorder.
Using a small device, you can breathe better to feel resting in the morning. You can head out on the road feeling confident you'll reach your destination safely.
About Dr. Ronald Anderson
For over 50 years, Dr. Anderson has provided exceptional dental care to the community. Throughout his career, he has continued his training to offer specialty services, like oral appliance therapy for sleep apnea. He combines his experience with the latest technologies to deliver personalized solutions to breathe easier. If you're ready to discover the benefits of an oral appliance, contact our office today for a consultation.